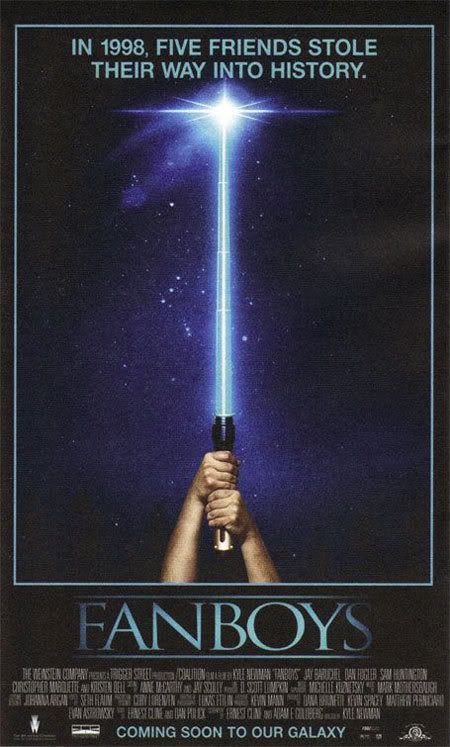 Please join OSWCC in welcoming Fanboys to Columbus, Ohio today. Kyle Newman, the film's director will be presenting the film at the AMC Lennox 24 Theater near the Ohio State University tonight. He will be attending the 9:50 PM show and there will be an opportunity for a Q&A session as part of the experience. The 501st, Jedi Assembly & Rebel Legion costuming groups will be available before the film for photo opportunities.  The IHN Radio and Forcecast podcasts will be broadcasting as well. Several OSWCC members will be around if you are interested in club information, just look for the OSWCC tshirts.
If you need to buy tickets or for directions to the theater click here.
UPDATE
Fanboys is being released to more cities on February 27th, including Cincinnati and Indianapolis. Join the OSWCC South members at the AMC Newport on the Leavee for the 10pm show this Friday night! We'll be meeting up inside the theater about 9:15 or so.